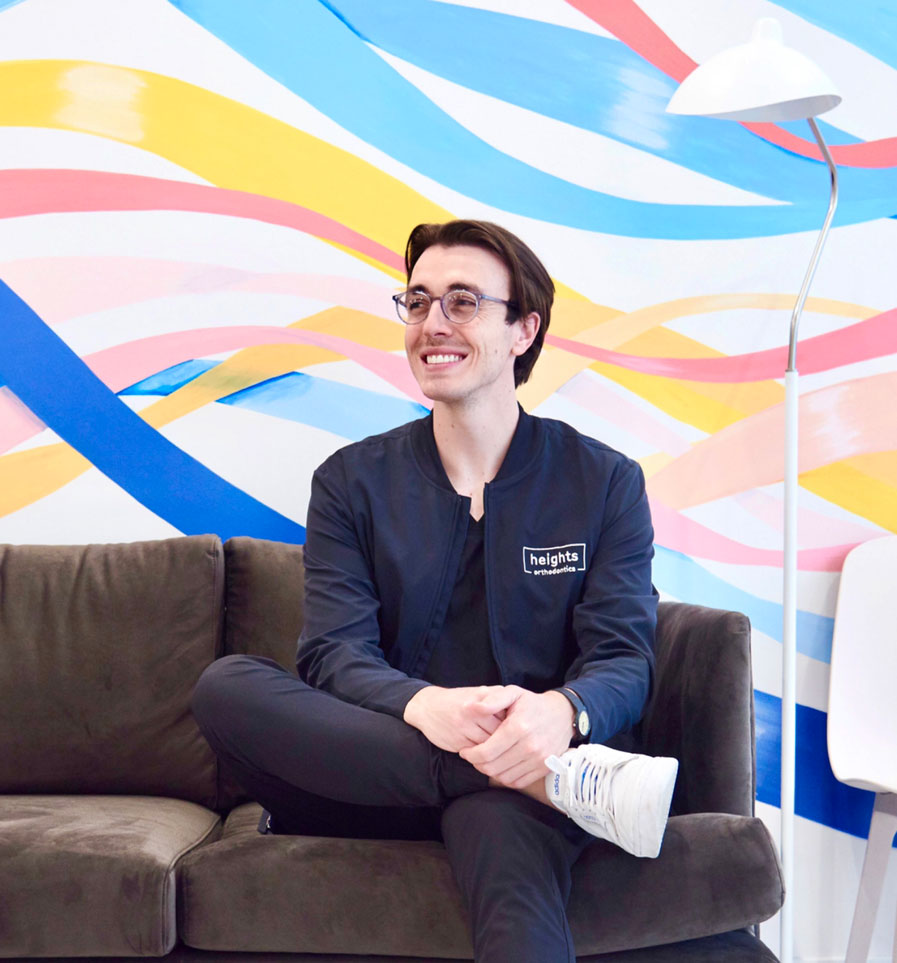 Orthodontist in Jersey City
Meet Ryan Trulby, DDS
Let's Make Something Beautiful
"Though I grew up in Bergen County, both my parents were born and raised in Hudson County and I have always felt at home here. Visiting family in Union City and North Bergen or munching on a cubano and moros with my dad after getting my braces tightened are among my favorite memories.
This area is like no place else: an amazing amount of diversity, tight-knit communities, and, of course, the most delicious food (my favorite).
I can speak for the entire team at Heights Ortho when I say we are beyond excited to serve the Jersey City community and beyond. Together we can make beautiful things happen. "
— Dr. Ryan Trulby
Orthodontist, Owner of Heights Orthodontics
Education & Experience
Dr. Trulby graduated from Rutgers University (R! U!) followed by completing his dental and orthodontics training at Columbia University just across the river, where he was chief resident and received awards for graduating at the top of his class.
Ryan continues to be involved at Columbia as an associate orthodontics faculty and secretary of the Columbia Orthodontics Alumni Society. He's completed several advanced training courses in Invisalign and a variety of additional topics, always aiming to learn something new every day.
Outside of the Office
Dr. Trulby has a lovely partner, Gabriella; is a devoted dog parent to his boxer, Niko.
When he's not transforming smiles, he spends his downtime running the occasional marathon or reading a new book.
He also is (almost) fluent in Spanish and is a die-hard FC Barcelona fan—Visca Barça!