Moving teeth, but treating people
Whether your child is losing their first baby teeth, your teenager needs to fix their bite, or you're an adult looking for a new smile, we've got you covered at Heights Orthodontics.
Count on us for affordable, convenient and high-quality orthodontic treatment in an inviting and fun environment.
Dr. Trulby is an orthodontist. Though all orthodontists begin their careers as dentists, only six out of 100 dental school graduates go on to become orthodontists.
Dr. Trulby spent 11 years in training to earn his orthodontist's certification. That's four years in college, four years in dental school, and three years of orthodontics residency where he learned the skills needed to manage tooth movement and facial development.
You want an expert to give you a new smile—not from clear aligners you can order from the internet. As a certified Invisalign Provider, Dr. Trulby has extensive experience using Invisalign to successfully straighten smiles.
He can achieve stunning results for you, even if your case is too complex for at-home aligners or less experienced providers.
Teeth are now perfectly straight

"I had very crooked teeth for years and never had braces as a kid. Dr. Trulby got me fitted for Invisalign.

It was a quick and easy process to start, and it only took a little over one year to complete and my teeth are now perfectly straight with no gum problems."

- Mike S.
We want to treat our patients like we would treat our own families. That means our supportive Heights Orthodontics team is passionate about working with you to achieve your goals.
You'll always get honest treatment plans and an explanation for those treatments. We pride ourselves on our team's ability to answer your questions and address your concerns throughout your care.
Because he is dedicated to the quality of your treatment, Dr. Trulby always encourages his patients to call him with any questions or comments at any time.
Dr. Trulby will review your photos and X-rays to find the best way to treat your individual needs.
Then you'll choose the type of braces you want—traditional metal, clear ceramic, or Invisalign.
Our goal at Heights Orthodontics is not just to give you the smile of your dreams. We strive to provide excellent customer service throughout your treatment.
From your first phone call to the day your braces come off, your experience is important to us as a team.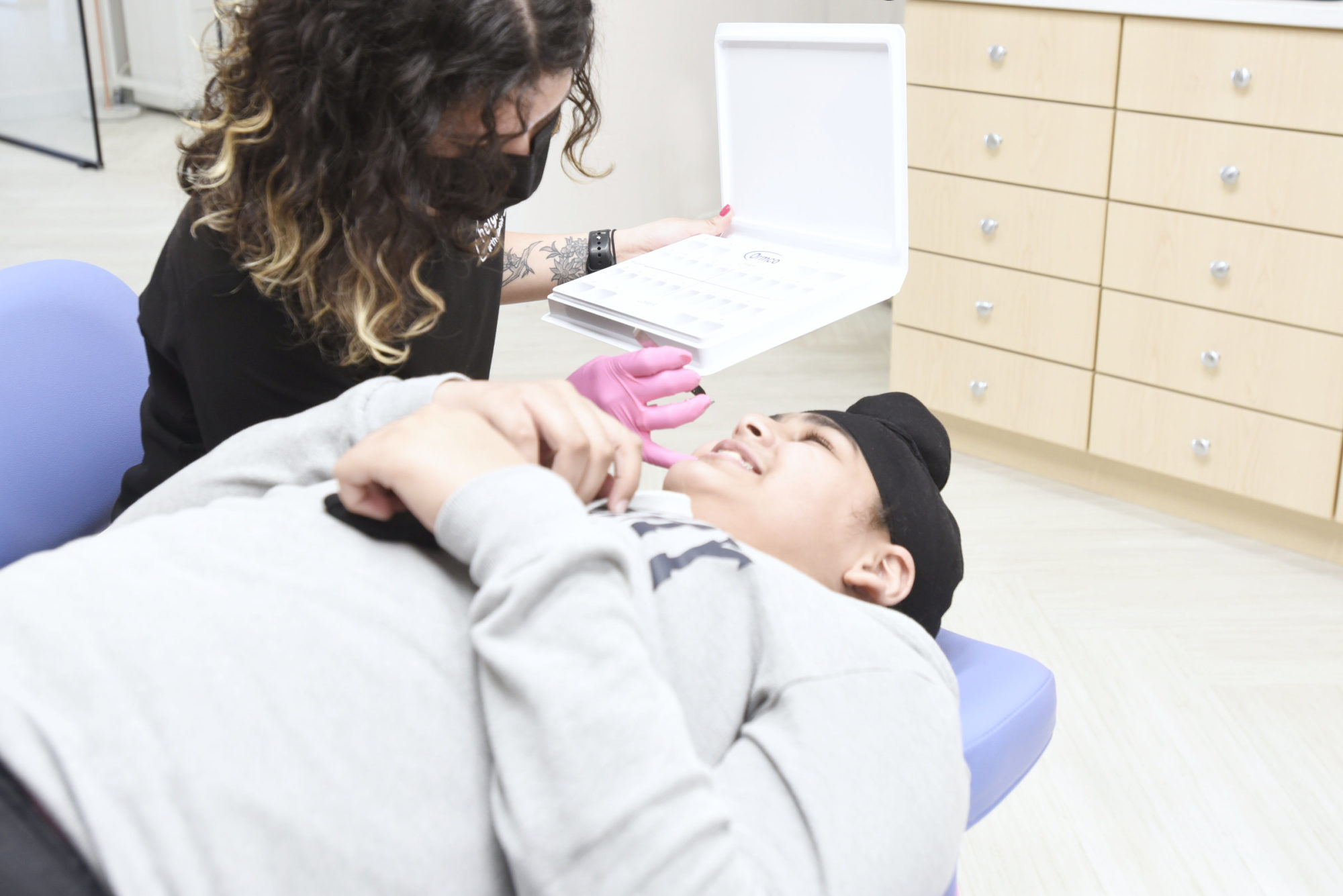 Flexible payments
At Heights Orthodontics you'll enjoy flexible appointment times and flexible treatment options, and you'll get flexible payment options, too!
We accept more insurance plans than the average orthodontic office because we believe your greatest smile should be as affordable as possible.
You can have us even check your benefits before you arrive and give you a complete financial breakdown right away.
After we've determined your insurance coverage and filed it for you, we'll sit down and come up with a monthly payment plan that fits your family's budget.
We offer in-office, no-interest, and pick-a-payment options to extend monthly payments and reduce down payments. You can also get a discount if you pay in full on the front end.
Modern techniques
Heights Orthodontics is up-to-date on the latest in orthodontic treatment and braces technology.
Heights Orthodontics is your Jersey City location for modern orthodontic treatment.
We offer aesthetic options like ceramic braces, InBrace and Invisalign for faster and more efficient tooth movement and reduced treatment times.
Thanks to new 3D imaging technology, goopy impressions become more obsolete every day while our digital treatments become ever more effective.
We're always working to keep our treatment methods current, adding the most advanced and practical improvements to straighten your teeth as comfortably as possible.
Accessible & convenient location
With our Central Avenue office in Jersey City, great orthodontic care is only a few minutes from your home, work, or school.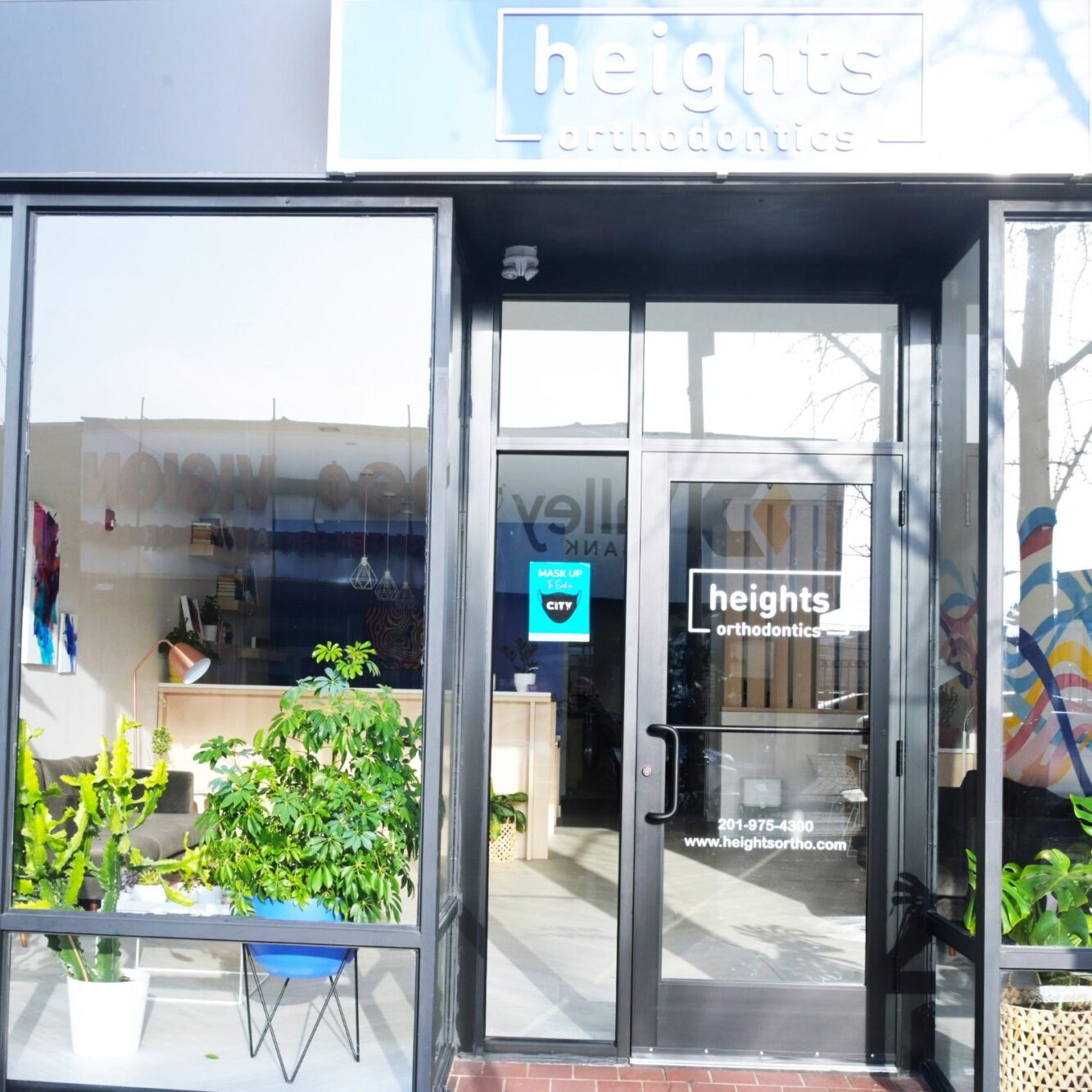 Start your treatment the same day
The orthodontic treatment process involves a series of orthodontic visits. We value the relationship that we will build with you and your family throughout that process and want you to be confident that you are receiving the best orthodontic care possible.
Once you feel like we've answered all of your questions and concerns, you can start your treatment that same day.
We value your time, and we know you want to make the most of every visit.
We have a flexible schedule available to help reduce the amount of time away from school and work. Get started with a free exam with Dr. Trulby at our conveniently located Jersey City office.