Meet Ryan Trulby, DDS
Let's make something beautiful
"Though I grew up in Bergen County, both my parents were born and raised in Hudson County and I have always felt at home here. Visiting family in Union City and North Bergen or munching on a Cubano and moros with my dad after getting my braces tightened are among my favorite memories.
This area is like no place else: an amazing amount of diversity, tight-knit communities, and, of course, the most delicious food (my favorite).
I can speak for the entire team at Heights Ortho when I say we are beyond excited to serve the Jersey City community and beyond. Together we can make beautiful things happen. "
— Dr. Ryan Trulby
Orthodontist, owner of Heights Orthodontics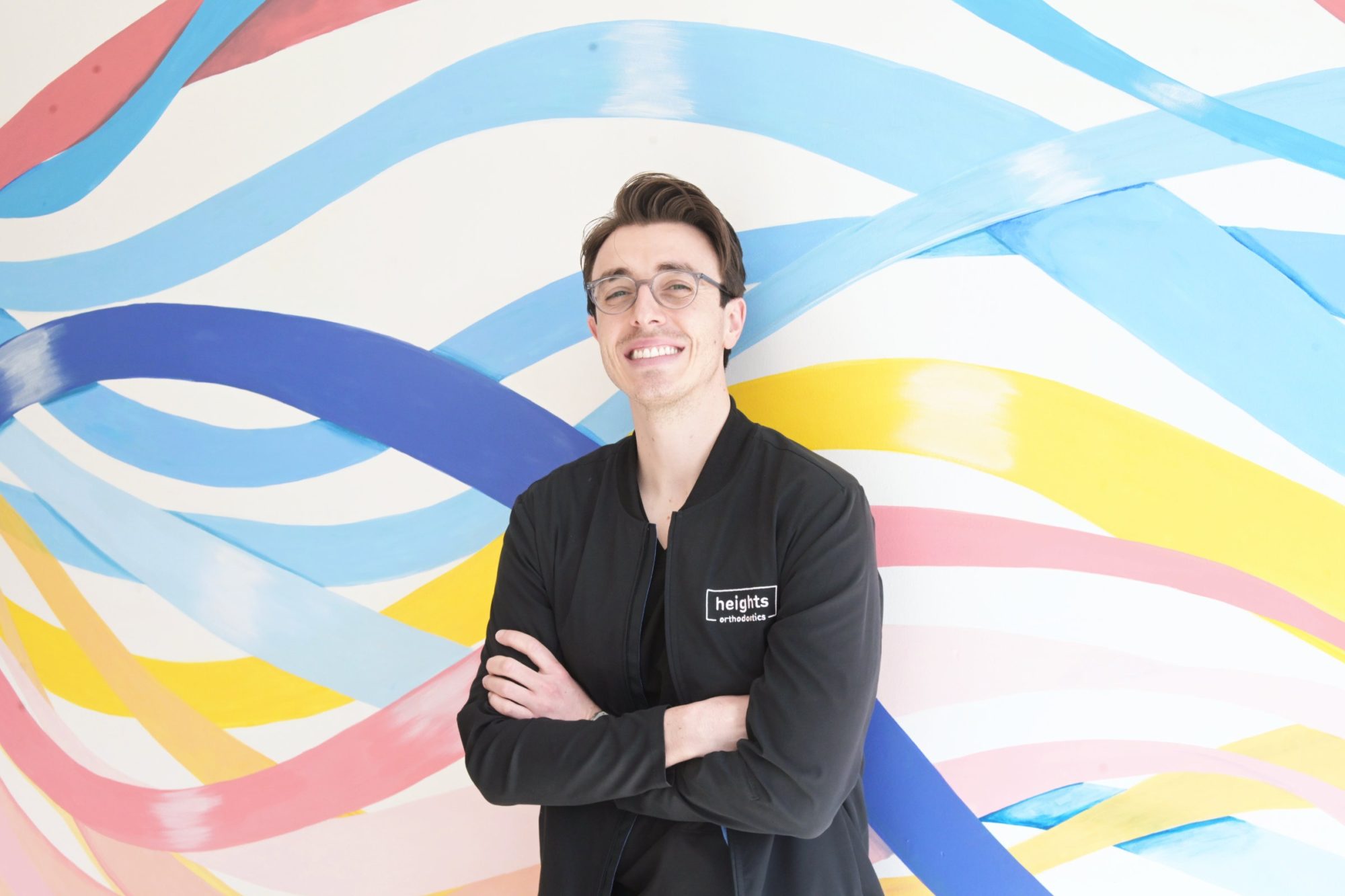 Why an Orthodontist in Jersey City? Orthodontist vs. Dentist
An orthodontist is a dentist, but a dentist is not an orthodontist. All orthodontists are dentists first, but though not every dentist has the qualifications to be an orthodontist. Dr. Trulyby continued his formal education for 2 or 3 additional years before receiving the license and certification. As an orthodontist, Dr. Trulby has spent years studying nothing but how and why to move teeth. This includes what to do, how to plan, and how to execute the treatment plan.
Why does it matter if you see your Jersey City Orthodontist?
Specialists receive additional training to give them the skills needed to deal with more complex orthodontic problems. Dentists receive basic orthodontic training, which allows them to perform root canals, extract wisdom teeth, and treat young children before they need to see an orthodontist.
Seeing a specialist like an orthodontist may change your experience in braces by:
Providing more treatment options.
Giving you more efficient treatment and visits because it is the office's focus area of care.
Knowing that you'll receive the best possible outcome on your treatment plan, especially if you have severe bite problems that need addressing.
Personal experience treating multiple cases that share your unique concerns
As a family dentist, being seen more quickly will be focused on more prolonged patient cases or emergencies throughout the day.
You may think it's easier to have your orthodontic work completed by your dentist. Convenience shouldn't be a concern, because you will only be stopping by your Jersey City orthodontic offices every six to eight weeks.
And don't let price be a problem either! Heights Orthodontics is proud to provide affordable treatment in the Jersey City area.